WingWoMan – Coaching, Partnering & Mentoring – is perfect for
Women in leadership needing:
New Power, New Approaches, New Identity
WingWoMan Transformation Spiral Plus is:
Merging your Inner Spirit & Magic with Business & Career
Your  Personal & Professional
Secret Weapon
Your secret weapon to conscious leadership and soul-aligned business success. WingWoMan Transformational Spiral Plus is different, potent and transformational. This collaboration and coaching program includes way more than traditional coaching techniques.
Sessions are also available via phone or zoom
Conscious Leadership support

Personal Coaching

Spiral Re-Patterning

New View Strategising

Body, Mind, Spirit connection
"Ros, I just wanted to say how stoked I am to have you as my wingman… I'm really happy with my decision.  Thank you." Rod W. QLD
Testimonial
After a solid couple of years of straight up business coaching I felt I needed a more overall approach and after lots of searching came across Ros and I feel quite strongly that this was life changing. I have been working with Ros now for 18mths and for the first time in my 46 years , feel in control of my life, both professionally and personally. My business has increased by 35%, my marriage is better than it has ever been and when stuff doesnt go the way I want it, I have the tools now to understand why and how to make it different. The depth of Ros's knowledge and intuitiveness, combined with her genuine interest in her clients is something I feel very lucky to have experienced. My 19 yo son now also sees Ros to help with his mindset as a sportsperson and also helping him build the life he wants. I really cant recommend Ros highly enough, she is an asset to me, my family and my business.
Are you:
A woman in leadership looking to rise to your next level potential needing something new and different?

Frustrated with old ways of masculine systems and soul-destroying ladder climbing?

Struggling with your results and finding life balance and it's having a negative impact on you or your relationship?

Hitting a financial ceiling despite what seem to be your greatest efforts?

Lacking clarity and it's affecting your confidence?

Struggling with 'people' issues and the differences in personality styles are a pain point for you?

In a position of leadership and requiring a sounding board, collaboration and a brainstorming partner who is outside of your business and has new skills to tap into?

Wanting to affect change in a soul-aligned kind of way and need to break away from some limiting dogmas?

Working within a firm where internal coaching is not available?

Proactive and understand and value in collaborating with a success coach?

In need of a WingWoman to help keep you accountable and healthy spiritually, mentally, physically and financially?
Testimonial
I have been working with Ros consistently for over 5 years and can highly recommend her to form a vital part of your thought leadership team.  Ros provides a sounding board for my ideas and assists me to organise my thoughts to create the best outcomes for my life both professionally and personally.  Ros challenges my thinking on many issues yet continues to be my wingman.  I am a better person for having Ros on my team!! Grant.  Q4. QLD 
These tick boxes describe other business operators who have collaborated with Roslyn Loxton Mindset Coaching and who have greatly benefited from having a WingWoMan to stretch their thinking, to offer frameworks and tools as well as counsel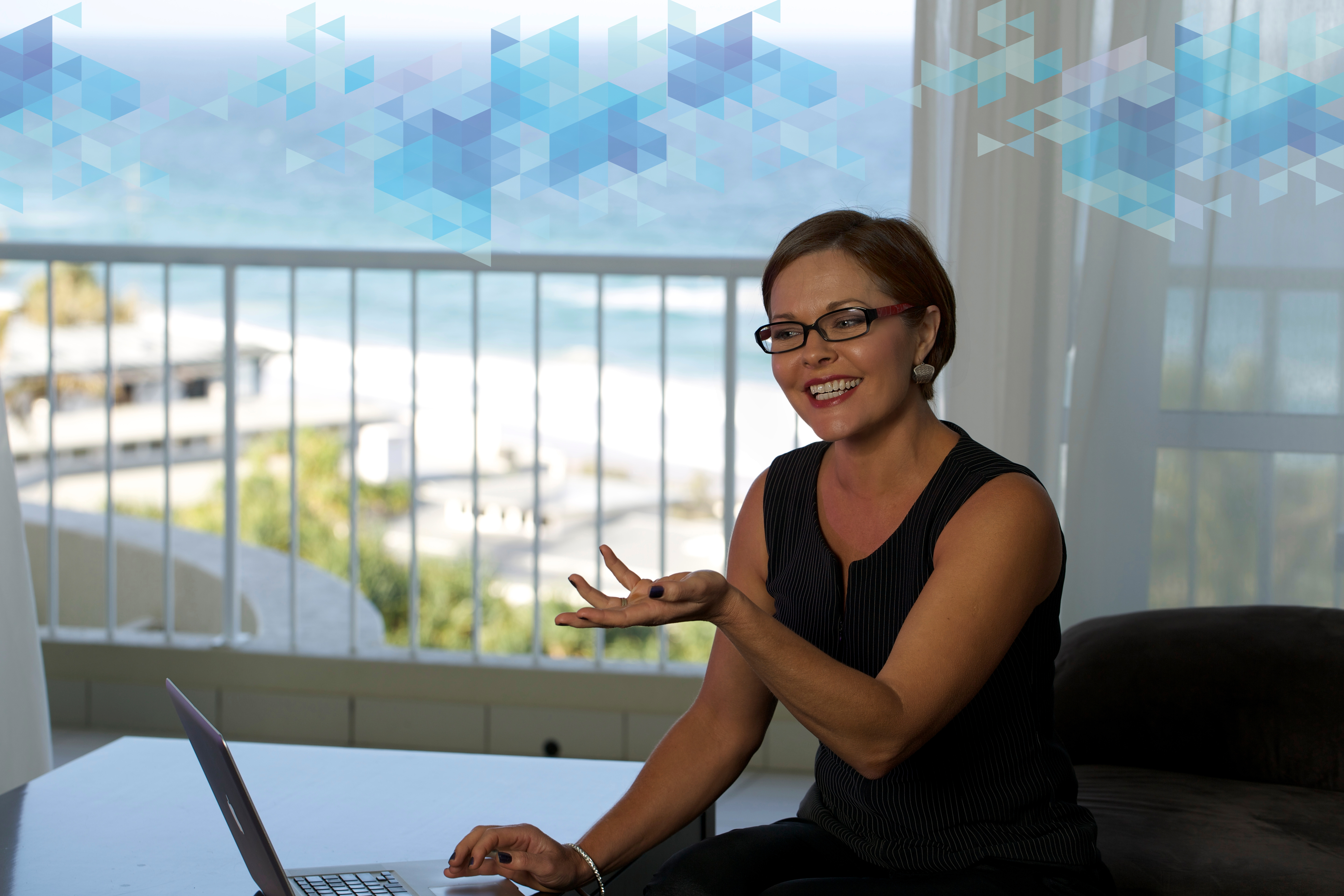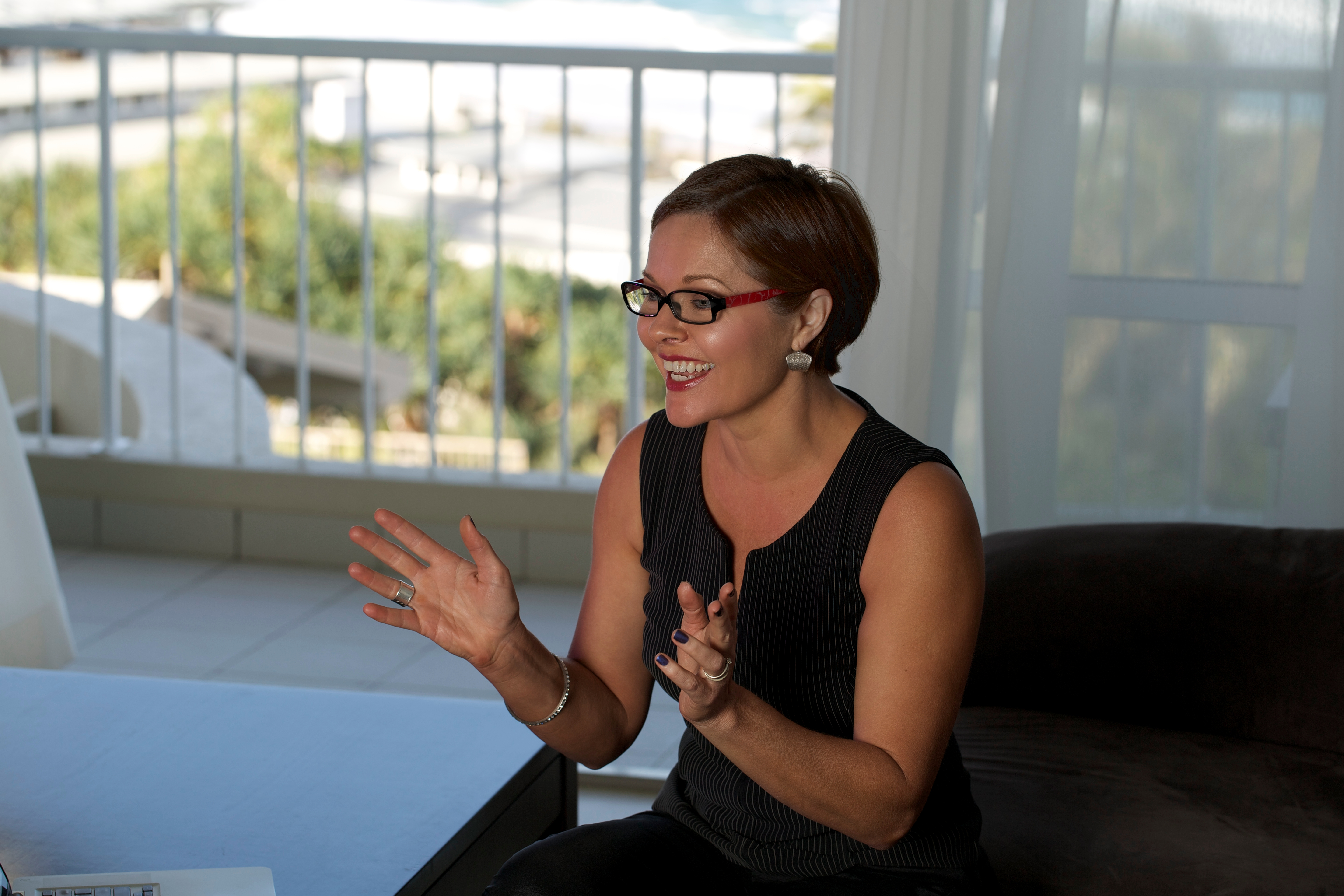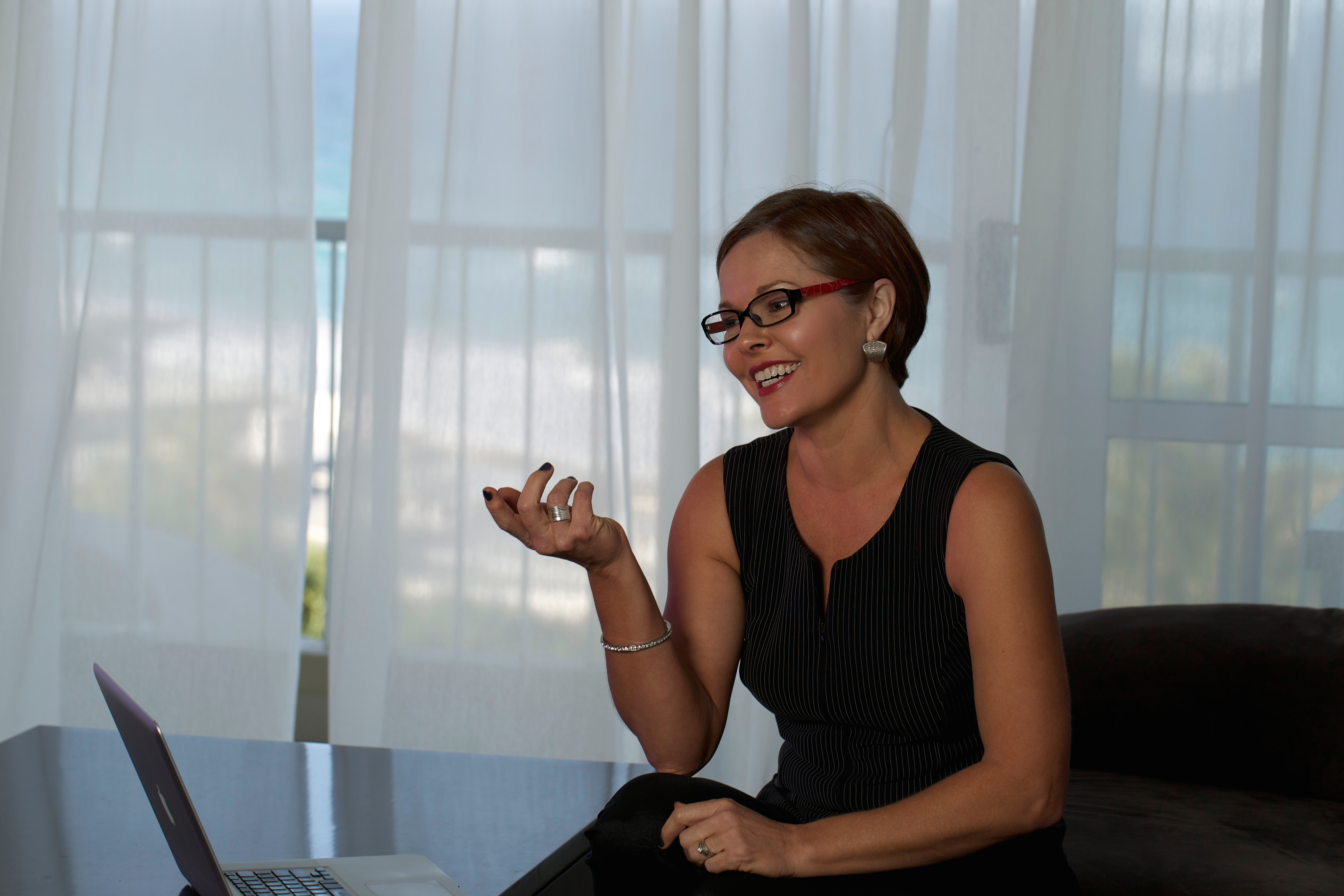 What Roslyn's Wingman clients have gained
Clients that access Roslyn Loxton as their Wing Man and mentor benefit from Roslyn's wealth of experience in the corporate sector, the sales arena, business ownership and professional training in psychology, counselling and coaching.
Some of the topics and areas of focus and support include but are not limited to:
Identifying internal characters that support or sabotage your results
Creating highly effective and empowering daily disciplines that lead to achieving great outcomes
Identifying and eliminating sneaky limiting and self sabotaging beliefs
Re writing highly stimulating, on purpose, heart felt goals that feed into your big WHY'S in life
Preparing for important and difficult conversations in high performance teams
Support and guidance in managing unsettled team members
Articulating company and personal Visions, Culture and Goals
Personal counsel and support in balancing career with personal relationship
Communicating succinctly and clearly
Unpacking thinking and brainstorming new concepts
Speaking presentations to the team on relevant topics associated with mindset and attitude
As your WingWoman Mindset and Spiral Coach, my goal is to expand your capacity by joining forces with you on a monthly basis once you have completed the 8 session Spiral Process.
We repattern to release your conscious empowerment and leverage YOUR EXPERTISE using my expertise.
WingWoMan Clients have experienced:
Through articulating their VISION STATEMENT and stepping out a plan of attack, one Wing Man client grew from a solo operator micro biz charging $500 per website, into having 3 on staff as well as outsourcing and multiplying biz fees up to a range between $5000 – $30,000 per website.

Another WingWoMan client worked on improving their SELF CONCEPT, to begin with.  They started out with a dream to become a recognised author, despite unrecognised self-imposed ceilings, and ended up becoming the voice of their country community.  They went on to published several books and is now a well respected SUCCESSFUL PUBLISHED AUTHOR.

After working out their ON-PURPOSE GOALS another client was able to make the difficult decision to leave a lucrative career in government to pursue a dream.  They created a strong character and a comedy routine that created a lucrative career in the arts and touring internationally.

Another WingWoman client went from high anxiety and nearly having to sell down the family home into improving their systems and processes and their self-belief.  They managed to apply the right strategies and approach, the right energy levels and resources and after 12 months, banked $1M enabling them to keep hold of the family home and greatly reduce anxiety levels.
Take a new process conscious whole-person and patterns approach to your Leadership and Business to ensure your
BEST CHANCE AT SUCCESS and PERSONAL FULFILMENT
WingWoMan Monthly Program
Face to Face one on one
1 x year of support via Skype/Zoom/Phone or Face to face
8 initial Spiral Process sessions (weekly basis)
plus monthly sessions personalised coaching support
Bespoke repatterning using Spiral Process
Coaching/counselling/mentoring/strategising/planning
ongoing email & phone support
1 x upfront investment available OR
monthly instalments available discounted rate
 A snapshot of what WingWoMan Mentoring shares
when you up-level your mindset and your operational patterns, you will up-level your business and personal outcomes
Revisit your big picture WHY'S

Recraft your Vision and Goals to be 'Purpose- Led'

Exposure to Tools and Frameworks for communicating with clients and associates

RePatterning Spiral Process Sessions

Personal and Business Relationship Support

Personal support and counselling as required
Some of the features available to you include
Access to modules, exercises, worksheets and frameworks included in Roslyn Loxton Coaching specialised coaching packages.  Examples include, Perfect Week template,  Meeting planners, Coaching models of conversation frameworks, Goal setting formulas, Visions Statement Formulas and much more
Articulating business vision and goals and being able to clearly and effectively share and uphold these within the team plays a monumental role in the behavioural and the cultural energy of the business.  The culture of the business will be an ever changing organic presence and it is one that requires constant maintenance and nurturing to keep it healthy and positive.
Conflict resolution is extremely helpful when personality profiles and differing levels of capacity to articulate thoughts and feelings are creating disfunction in the workplace.  Often it is the inability to communicate effectively that creates more of an issue then the original presenting problem.  This process can also result in empowering people with helpful scripts and frameworks to up-level and support them moving forward.
Group session for brainstorming or planning for example: KPI's or Professional Development Planning.  Meeting facilitation to manage content, keep notes, stay on subject and to translate differences in communication styles.
Mindset and Motivational Coaching to help in a personal, professional and relationship capacity.  Addressing personal capacities, inner guidance systems, blocks, challenges and personal goals.
Coaching Conversation Frameworks, Tools for locking in lasting change, Access to mindset meditations, Ebooks on mindfulness lifestyle approaches, Speaking presentations on Attitude and Mindse subjects and more
WingWoMan Mentoring Package
Take a holistic, whole person approach to your leadership and business and ensure your
BEST CHANCE AT CONSCIOUS SUCCESS and PERSONAL FULFILMENT
This is a synchronistic collaboration covering ALL ELEMENTS that effect and impact how you show up, what you stand for, how you achieve and what you contribute to, how you cope, manage stress and…

Tap into all of your powerful internal and external resources for greater coping, resilience and creativity VIA Spiral re-patterning processes.
WingWoman Transformation Package
Work one on one with Roslyn Loxton
6 months of coaching via Skype/Zoom or face to face
7 level spiral process session
Followed up by monthly one on one sessions collaboration and support
Coaching & Repatterning
ongoing email & phone support
monthly instalments available
or the single investment saver option
WingWoman 12 months
Face to Face one on one
1 x year of support via Skype/Zoom/Phone or Face to face
initial 7 x Spiral process sessions (weekly)
monthly sessions personalised coaching support
bespoke repatterning and new view business collaboration
ongoing email & phone support
1 x single investment saver  OR
 monthly instalments
"Ros helped my belief in my own value, belief in my capacity and right to succeed, and the successes that have resulted. It was amazing and I credit my success to my coaching from Ros who helped me to identify my dreams, refine them, then go and get them"
"Ros was just who I was looking for to help me in my journey.  What worked was her encouragement and extreme positiveness which I really respond to.  It was lovely to have some positive energy every week.  I put absolutely 100% into the session and Ros's ability to continue searching for exactly the right questions was great. "
"Brutal honesty in a calm, non judgement light.  Patience to help me discover it for myself and Ros's ability to tie things off was grounding.  The reports (summary notes) from each session are invaluable for continued reference to our sessions"
frequently asked questions
How does this coaching package actually work?
We meet either face to face at your office or an agreed upon location or via skype
How do session run?
Your coach manages all logistics such as the best location, timeframes and note taking.  Most sessions will be one on one coaching conversations to address your current most pressing need for assistance, brainstorming or support.
How long do sessions take?
Session times are flexible due to the nature of life and your needs.  90 minutes is allocated for the session though we make sure we keep an extra 30mins spare in case on the day, you need a little more time to get your break throughs or answers.
When do we meet, does it have to be once a month?
Monthly sessions, is a guide only.  We can use your 10 one on one sessions as you most need them.  It is possible that you can use one or more of your sessions by allocating them to another person if this is going to support your cause.
What if I don't use all 10 or what if I need more then 10?
We do highly encourage and support you through out the year to get maximum value from your Wingman package.  It is in our best interests to look after your best interests.  Once we take you on as your Wingman, our yearly planner allocates time for this.  This means we can only take a limited number of Wingman clients.  In the case that you are unable to utilise your Wingman package, you are able to allocate your sessions to another person to benefit from.
Should you require more then the 10 sessions in the Wingman package, we are able to organise additional sessions on a needs basis @ $300 plus GST per session.  This includes your coach coming to you, a 90minute session with a spare 30mins available if required on the day, plus your personalised session overview emailed to you the following day.  Email support and contact is accessible as well as live chat support in our HELP HUB section on our website.
Contact Roslyn about the Wingman Mentoring Package today!
Life Coach.  Brisbane Business Coach. Brisbane Life Coach. Mindset Coach. Self Confidence. Emotional Healing.Counsellor