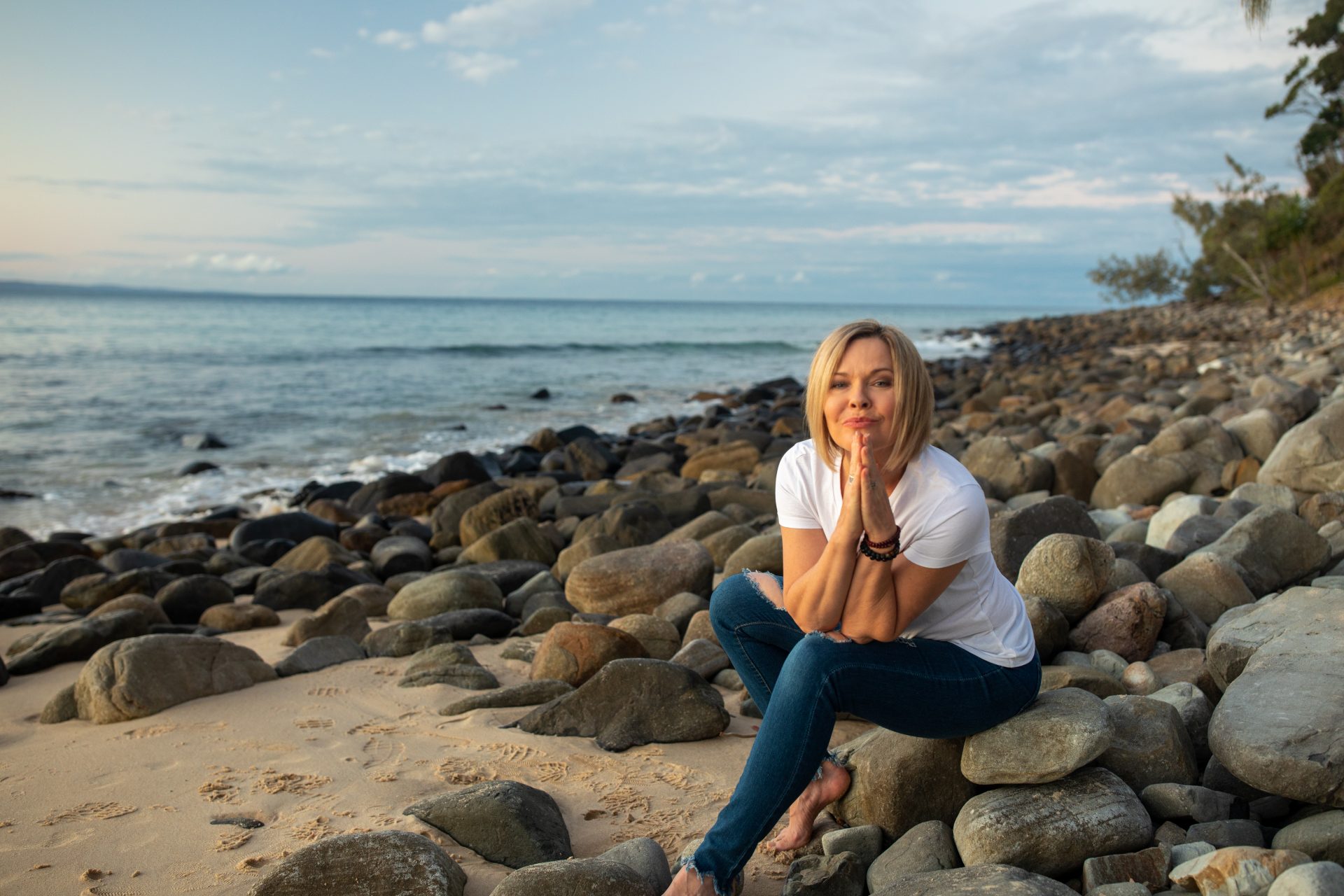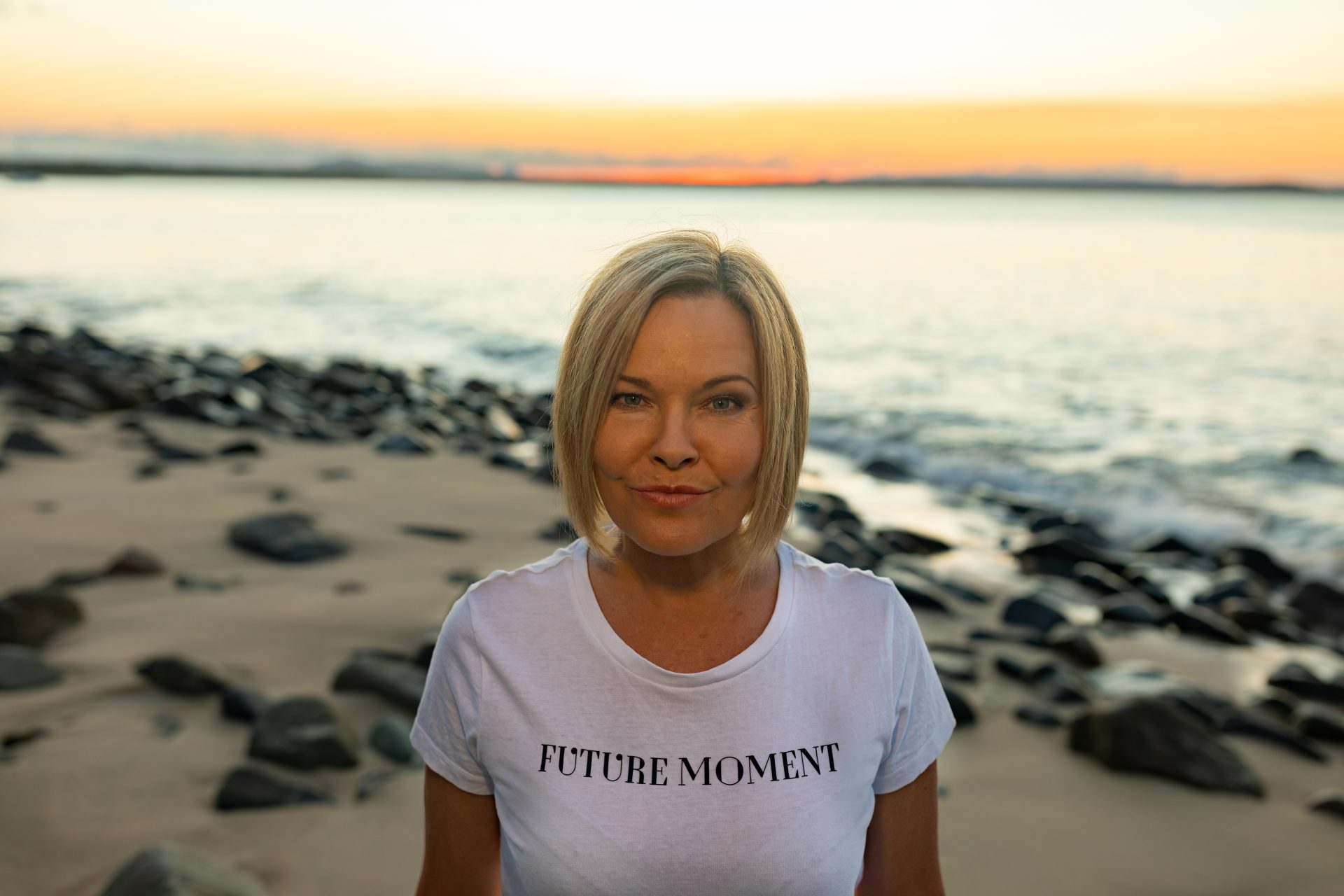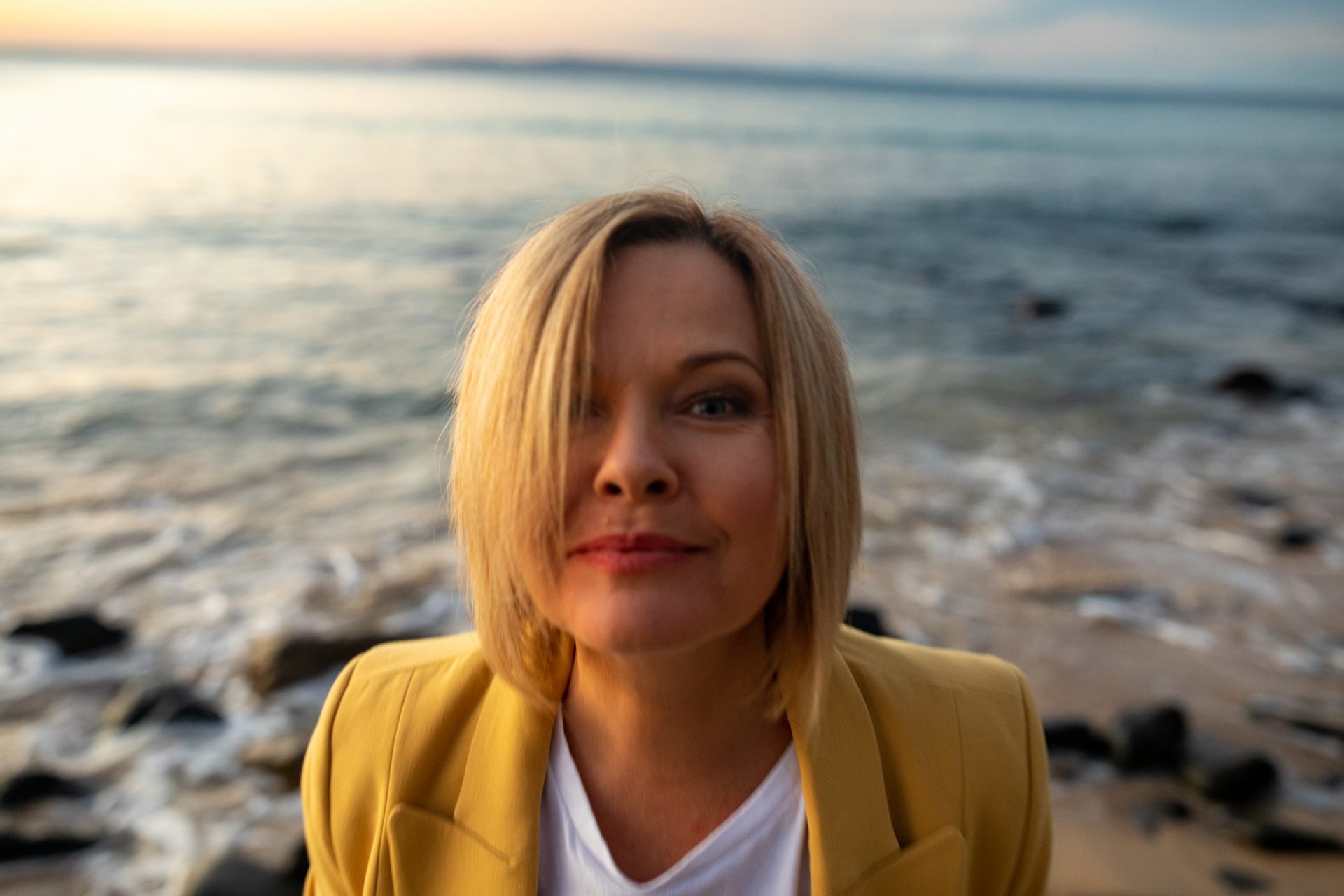 Hi there, it's me, Ros
At my core I believe within you, within your reach right now, there is an amazing tool, probably needing a dust off and probably not being used anywhere near to its full capacity.  Another way of saying that is, there is a way that you are currently using your mind that is probably limiting what you are actually really, really capable of and maybe even limiting you physically or very possibly making you sick.
If you're honest with yourself, you know there is something more… there is a better way
To be open with you, I believe in something more. That YOU create your reality depending on how you use your mind.  You have 100% created your current reality and you CAN decide what you want to create for your future reality. That is an extraordinarily exciting concept, maybe not easily grasped though!  This sounds a bit 'woo woo' I understand but, it really isn't.
I understand the world of outwardly portraying success.  Busting your backside to have stuff and things.  Spending your precious hours and days in someone else's business, subject to the certainty of their business.  I understand thriving in one area of your world whilst in another area things seem to suffer.
Somehow, despite your greater efforts, you seem to keep chasing your tail
At the risk of sounding woo woo, THANKFULLY I now understand and diligently practice, accessing the powerful resources dwelling WITHIN any of us.  These resources can be applied in the board room or in the lounge room.  I am talking about 'a way of being' on a daily basis that enables you to call on powerful resources within yourself in any situation.  You will probably be the only person in the board room tapping into this super power, because, we've all gotten a little to wired, busy, distracted and we have switch it off.
Ask yourself…
What exactly am I busting my butt for?
How will I know when I have done enough?
I believe there is a way for you to be prosperous across all elements of your world, your love, your family, your self and your money and it is your divine right and obligation to embrace that.
I finally came to the realisation, I am never compromising ever again by giving my precious time, years and energy to anything I'm not passionate about, especially if it is only in the pursuit of money.
Because I believe our passion is our purpose!
and EFFORT IS NOT THE SAME AS STRUGGLE
Whether you are
in corporate land, trying to up-level your income and your effectiveness, looking to get yourself to a whole new level of 'showing up' and effecting change
an entrepreneur in the service industry ready to start your own empire, ready to make what you're worth, finally, and you know you can do this, but, you need help to wade through the overwhelm of things to consider
a business operator needing to up-level your team with some leadership skills
your relationship needs help
you are at that crossroad and the call to re-invent yourself is tugging at you…
I believe we unconsciously, out of habit and conditioning live in the vibration of lack and fear, even if you DO have money. The proof of this is what you DON'T have in your life right now and how you feel about it. Peace and Happiness.
I believe, it's really not what you do, it is all about the WAY that you do it and I have the experiences to prove it!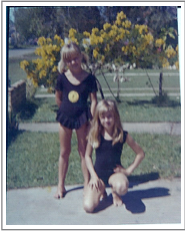 At 6 years old
I felt inspired to perform, sing and make music. Although no one else in my family was modelling this, it was resonating strongly inside me.
INSIGHT: Your natural passions are within you, like it or not, trying to find a way to manifest
At 13 years old
My first sign that I have itchy feet. I packed my bags and with my parents blessing, moved out to live with my relatives in the dry, tiny outback town of Miles, QLD.  I became quite the farmer girl.
INSIGHT: There is a loud voice within you, you can't hear it, you can feel it though. LISTEN INTENTLY!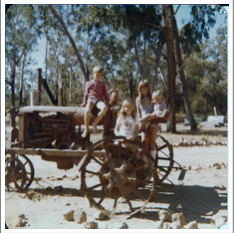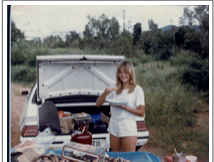 By 16 years old
I had many dreams and quite a noble work ethic but, I did not understand that I could aspire to grow my career or my income.  Somehow, I thought greater things were reserved for other people.  I jumped in the car and drove up the centre of Australia to go and live in Darwin for a while. What a trip, what landscape! That whole chapter was a character building experience. INSIGHT: we all have potential and opportunity, but to capitalise on these, you have to be a DOER 
At 17 years old
I got married (OUCH!) out of religious guilt.  My family were religious.  The marriage lasted 3 years and ended in tears.
INSIGHT: Life has twists and turns and our challenges absolutely build our character if we learn the lessons and release the baggage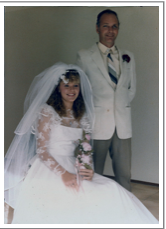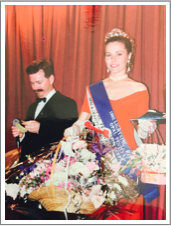 At 21 years old
I moved to a small mining town, I love to see and experience new places.  I met some great friends, had a blast and started my first little business which was super busy.   I was pretty proactive and involved in community and I was crowned Lightning Ridge Opal Charity Queen!
INSIGHT: Good friends are like true gems, as are good experiences.  Savour, value and nurture them as they are our memories and they help ground us and define us. 
At 23 years old
I read the book, "Creative Visualisation" and it changed my understanding of how the universe works. I took singing lessons immediately and doors began to open for me in that space.
INSIGHT: You have to create your life with intention – don't just wait for it to happen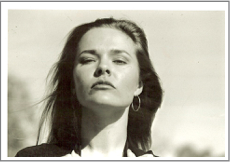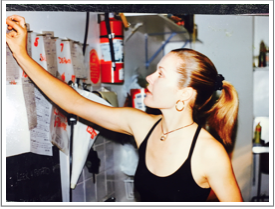 At 28 years old
I opened my own restaurant with my childhood sweetheart and worked harder than I ever had ever worked in my life.  It was monumentally rewarding and equally as taxing.
INSIGHT: Suck the marrow out of the time you have. Get out there and do things, try things, experience things.  Be grateful for the experiences and take forward the good out of it all. 
At 28 years old
I went back to school to learn music, which had burned inside my soul from a very young age, and started a lovely journey in the music industry.
INSIGHT: Know how to reinvented your self. Life is so interesting when you're brave in the face of fear.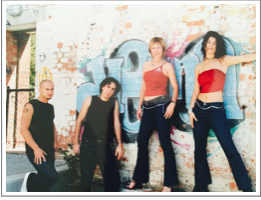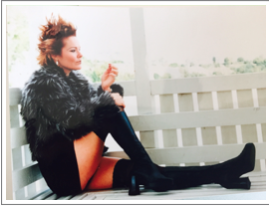 At 31 years old
I took a year sabbatical.  I wrote folk songs and tried to immerse myself in songwriting but I did not have a clear sense of vision, I had more growing to do in terms of skills and self development.
INSIGHT: Without vision and on purpose goals and deep self awareness, we are very likely to squander our precious time and buy into things that don't really belong in our 'on purpose' life.
At 31 years old
I stumble across life coaching as a client and it started a string of goal setting habits and planted some really cool seeds.  I met some beautiful friends for life that made that time so much fun. INSIGHT: Up-levelling your mindset, up-levels your whole outlook on life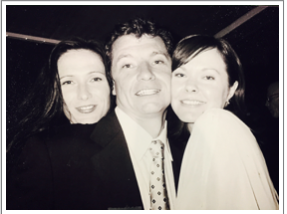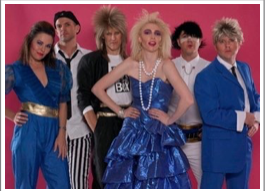 At 35 years old
I joined a corporate band and I also started a career in sales in residential project marketing.  Big up-levelling for me.
INSIGHT: Having a coach and a mentor unleashes your potential
 At 40 years old
I married the drummer and have loved every second of our relationship
INSIGHT: With high levels of self awareness finding the right life partner for you is a no brainer & life is grand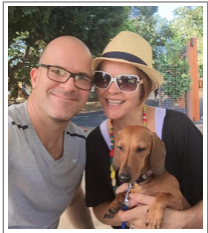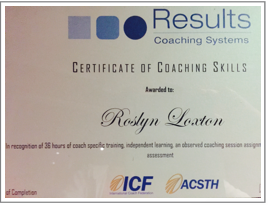 At 41 years old
I formally started my training in life coaching and I have not looked back.
INSIGHT: Your passions niggle within you until you honour them. I LOVE coaching, the outcomes are my major definite purpose.
At 47 years old
I decided to amp it up and I renovated my knowledge with distinctions, became CEO of my inner-business, deepened my connection to inner-self and went on a massive modality upgrade which is an ongoing activity
INSIGHT: You get one life. Suck the marrow out of it. Be the best version of yourself.  Don't restrict yourself with old conditioning.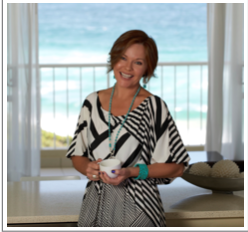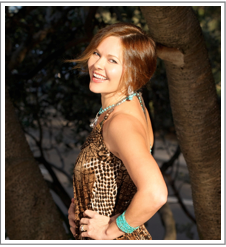 Retirement
is just yester-year mental conditioning. I know I have an inner drive to contribute and to add value and it defines me – it's 'my reason' and there are unlimited ways to achieve fulfilment.
INSIGHT: When you know your purpose you are far more immune to the habit of stress, anxiety, depression, self pity and self sabotage. It keeps you healthy, grateful, kind, grounded and happy.
Still to come
We have some milestones ahead of us that are very inspiring.  Property in Eumundi or Noosa Hinterlands.  Organic gardens.  Recording Studio for originals bands.  Writing books and music.  Women's retreats & workshops and lots of love. 
INSIGHT: Life makes sense when you live by your on-purpose goals.  Acknowledge your goals daily and feel inspired by them.  Whether they are on your door step or further off in the distance.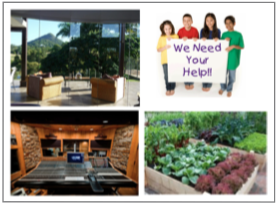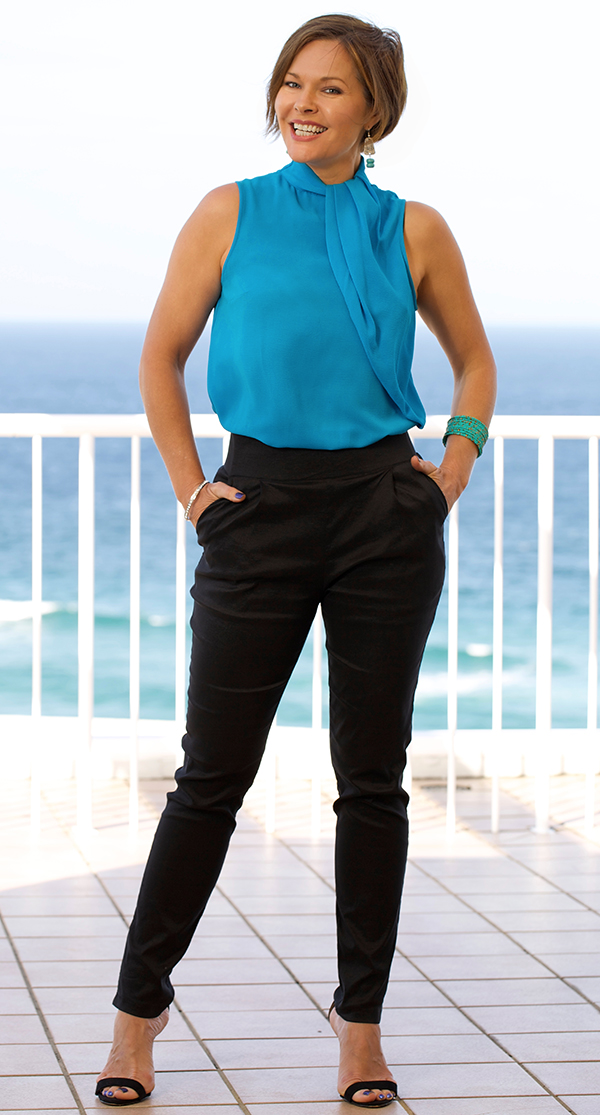 Roslyn Loxton is a happily married, entrepreneurial, meditating, professional singer, gym & yoga practicing, organic veggie gardening, bookclub member, information consuming, newbie surfer, zen advocate…and a lover and proud owner of two very funny sausage dogs. Roslyn has had the fire in her belly from a young age to work with people around making the most of their mindset and over the past seven years, this has been a major focus. Roslyn's clients describe her as having great rapport, a sense of humour, being very supportive and intuitive, dogged and keeping it real.
This is partly due to:
 her natural character – supporter, helper, stable, upholder
 her training in coaching and applied social sciences
paying her dues in a high performance sales arena, working for a national blue chip corporate property group as a successful sales professional
life experiences – success and failures are awesome teachers
She has brainstormed, mentored and coached
Politicians, Accountants and Lawyers
Sales Executives, Business owners and Entrepreneurs
Coaches, Creatives and Authors
There is always a common denominator… but you'll have to work with her to learn what that is. Her clients become exposed to an Aladdin's cave of insights and strategies that are absolute game changes and that brushstroke across all aspects of their lives.
"No matter who you are, you can always up-level your mindset and that it's not what you do, it is absolutely the WAY that you do it! " – Roslyn Loxton
It's not what you do, it is absolutely the way that you do it!
Learning credits include but are not limited to:
Brian Tracy Programs – Psychology of success and Leadership
Steven Covey Programs – 7 habits of highly effective people and 8 habits
Bob Proctor Program – Science of getting rich
Pace Australia – Sales Optimisation
Results Coaching Systems – Intensive Coach Training, Intuitive Coaching, Team Coaching
Australian College of Applied Psychology – Bachelor Applied Social Sciences – subjects include: Organisational Behaviour, Conflict Management, Interpersonal Communications, Cultural Diversity, Counselling, Developmental Psychology, Positive Psychology, Social Analysis and more…
Roslyn Loxton serves you by
One on One Personalised Coaching Packages
for those absolutely committed to taking the reins of your own success with personalised one on one change sessions
Online coaching programs
that offer a great time and budget flexibilities.  The packages are easy to use and bursting with value.  Designed to make premium coaching available to a broader audience, all over the world from the convenience of your iPad or laptop
Corporate Presentations
bringing a powerful mix of the psychology, coaching and inner wisdom that will expose your team to simple yet powerful tools and knowledge that can create quantum leaps in attitudes. Targeted at improving the culture, the attitudes and ultimately the productivity.
One day Workshops
Mini ZEN Workshops that are like a one day retreats designed to REJUVENATE your emotions, mindset and energy levels